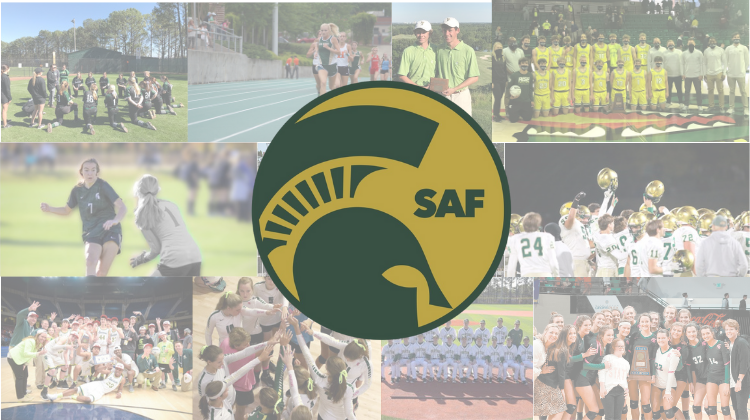 The Spartan Athletic Fund - One Time Donation
(Spartan Athletic Foundation)
Want to support all our Student Athletes? We created the Spartan Athletic Fund so you can support ALL Spartan athletic programs at once. The SAF is committed to supporting all athletes and all programs. Unearmarked funds are distributed each year to all sports using a formula that takes into account participation rates, program size and other means of support. So if you have multiple Spartans you want to support or feel passionate about all sports, you can show your support by donating to the Spartan Athletic Fund and feel good in knowing that your gift will support the entire Mountain Brook High School Athletic Program.
The Spartan Athletic Fund also gives you the ability to set up recurring donation with your credit card so you can give monthly with automatic payments. It is a great way to show your support each and every month. You can just set it and forget it.
If you would like your donation to benefit a specific sport, just type the name in where indicated and we will make sure that 100% of your donation is used for the program or sport you selected.
Thanks for all your support and GO SPARTANS!
Recent Donations
CB
Clark Cooper Bedzzz Express